How to Check Car Oil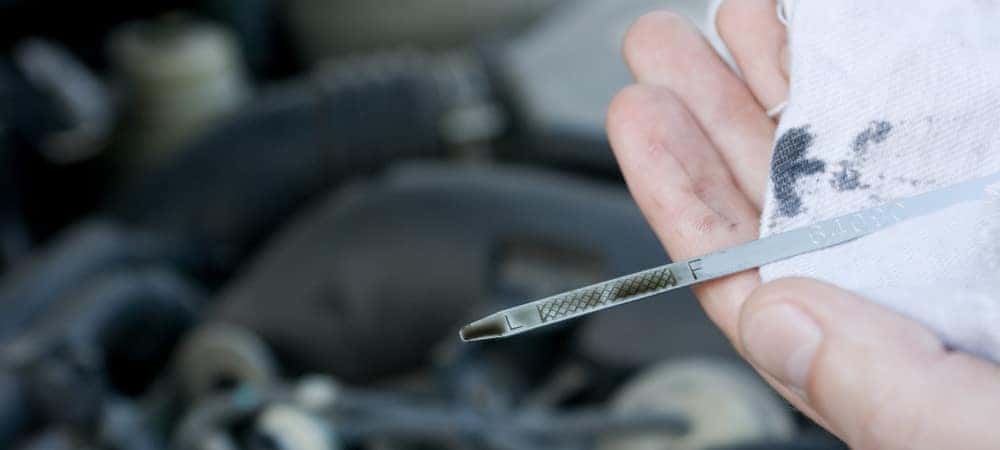 Motor oil is a vital component to your car which needs to be checked and changed in regular intervals to ensure the longevity of your engine. One thing all car owners should know is how to check the oil level in your car, so you know that you have just the right amount. If you are interested in learning how to do so, let the experts at Tanner Motors show you the ropes.
How to Check the Oil Level in Your Car
If you have a newer model, you may not have a traditional dipstick, so be sure to consult your owner's manual for recommendations.
If your car does have a dipstick for a manual check, follow these steps:
Park your vehicle on level ground, and make sure the engine is cold before you check.
Open the hood of the vehicle and find the dipstick.
Pull the dipstick out of the engine and wipe any oil from the end of it with a paper towel or rag.
Re-insert the dipstick all the way back into the oil slot, then pull it out and look at both sides to see where the level is.
Dipsticks always have some sort of marking to indicate proper oil level. If the top of your oil streak is within a cross-hatched or notched area, the oil level is good. If it isn't, you'll need to add more oil.
When purchasing more motor oil, make sure you follow the manufacturer's guidelines. To add more oil, first, remove the oil filter cap, then begin to add a little at a time until the oil level has reached the recommended capacity (as indicated by the dipstick).
Let the Tanner Motors Service Team Keep Your Car in Prime Condition
Think you are in need of some vehicle servicing, or additional advice, simply contact the service center at Tanner Motors to set up an appointment for an oil change, tire rotation, realignment, and more!
More From Tanner Motors
Motor oil is a vital component to your car which needs to be checked and changed in regular intervals to ensure the longevity of your engine. One thing all car owners should know is how to check the oil level in your car, so you know that you have just the right amount. If you…

Oil changes are a critical component of vehicle maintenance, and the team of certified technicians at the Tanner Motors service department in Brainerd is here to help you understand why. An oil change comes with a number of benefits, including: Powertrain durability Increased performance Better fuel economy More reliability Find out more about how oil changes…

The 2019 Chrysler Pacifica configurations have many features in common, such as a 287-hp 3.5L V6 engine, Uconnect® 4 with smartphone integration, and a towing capacity of 3,600 pounds. But what about their differences? To help Aitkin families choose their perfect new Chrysler Pacifica, Tanner Motors has broken down each trim level's price and features below!…