We Service All Makes and Models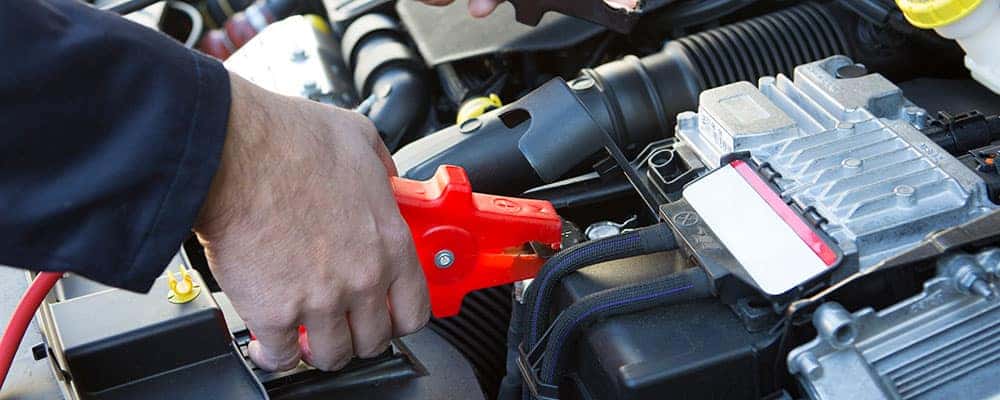 Drivers from Nisswa to Crosby can rely on the certified service techs at Tanner Motors to help keep their vehicles running safely in top condition, no matter what the make or model is. That's right, we provide professional maintenance and repair services for cars, trucks, and SUVs from Chrysler, Dodge, Jeep, RAM and every other automotive brand. Properly maintaining your vehicle is the best way to:
Protect your investment
Maximize resale value
Optimize performance, efficiency, and safety
Avoid potential costly repairs
Schedule Service Service Tips and Tricks Schedule Oil Change Parts Tips and Tricks
Learn more about the many auto maintenance and repair services we offer, and make sure to schedule your next service appointment with the experts at Tanner Motors.
Oil Changes
Keeping up to date on your oil change schedule is crucial to the health of your vehicle. If the oil in your car gets dirty or falls below recommended levels it can cause serious damage to essential engine components. An oil change is one of the most frequent and important maintenance services for your car, no matter what kind of vehicle you drive.
Brake Service
Brake failure can be catastrophic, and it's of the utmost importance that you ensure your brakes are always performing as they should. The brake system on your vehicle consists of many parts that wear down over time, which is why you should have the brakes inspected and replaced as needed on a regular basis. We want to keep you safe on the roads in and around Aitkin.
Battery Inspection
Not being able to start your car is distressing, to say the least, which is why it's important to make sure your battery is clean, fully charged, and operating properly. Unfortunately, batteries don't last forever, so having it regularly inspected and replaced will help you avoid being stranded in your driveway, or out on the road far from home.
Wiper Blades and Fluid Replacement
Your wiper blades are not only essential in the severe winter weather conditions we experience in Brainerd. You'll also need them to be in good condition all year round. Keeping the windshield clean ensures that you'll have the visibility required to drive safely day or night. We'll check and replace your wiper blades, and make sure that your wiper fluid reservoir is topped off.
Tire Rotation and Replacement
Tire rotation is required in order to make sure that the tires wear evenly. If you don't rotate your tires it can affect the way the car handles, and could even cause a blow-out. Our service techs will check the tread depth and overall condition of your tires and replace them when needed.
Transmission Inspection
The cost of repairing or replacing your transmission can be significant, so we recommend regular inspections to ensure that the fluid level is correct and that it's operating as it should. Common problems such as slow response, hesitation, and slippage can be avoided by simply providing a little timely TLC.
Hose and Belt Check
Our experienced auto technicians can easily spot wear and tear on your car's hoses and belts, either of which can lead to a breakdown out on Highway 137. Catching problems early and replacing damaged hoses and belts will help you avoid unwanted hassles, as well as save you money in the long run.
Air Filter Inspection
Your engine needs air in order to operate properly. A clogged or dirty engine air filter can negatively affect your fuel economy and overall performance. Having your engine filter checked regularly is a quick and inexpensive way to keep your vehicle running at peak performance levels.
Rely on the Experts at Tanner Motors for Impeccable Auto Service
Whatever the make and model of your vehicle is, our trained service techs can take care of all your maintenance and repair needs. Visit our state-of-the-art service center near Little Falls and put our team of professionals to work for you today. If you're looking for parts, you'll find what you need in our well-stocked parts department, and you can even order parts online to save time.
Make sure to check out our Mopar coupons for money-saving deals on a wide range of parts and maintenance services, and take a look at our service video library for important tips and information on a wide range of auto maintenance and repair topics. If you have any questions, please contact us online, or give our service department a call at 218-316-6473.